8 Food & Beverage Trends to watch in 2023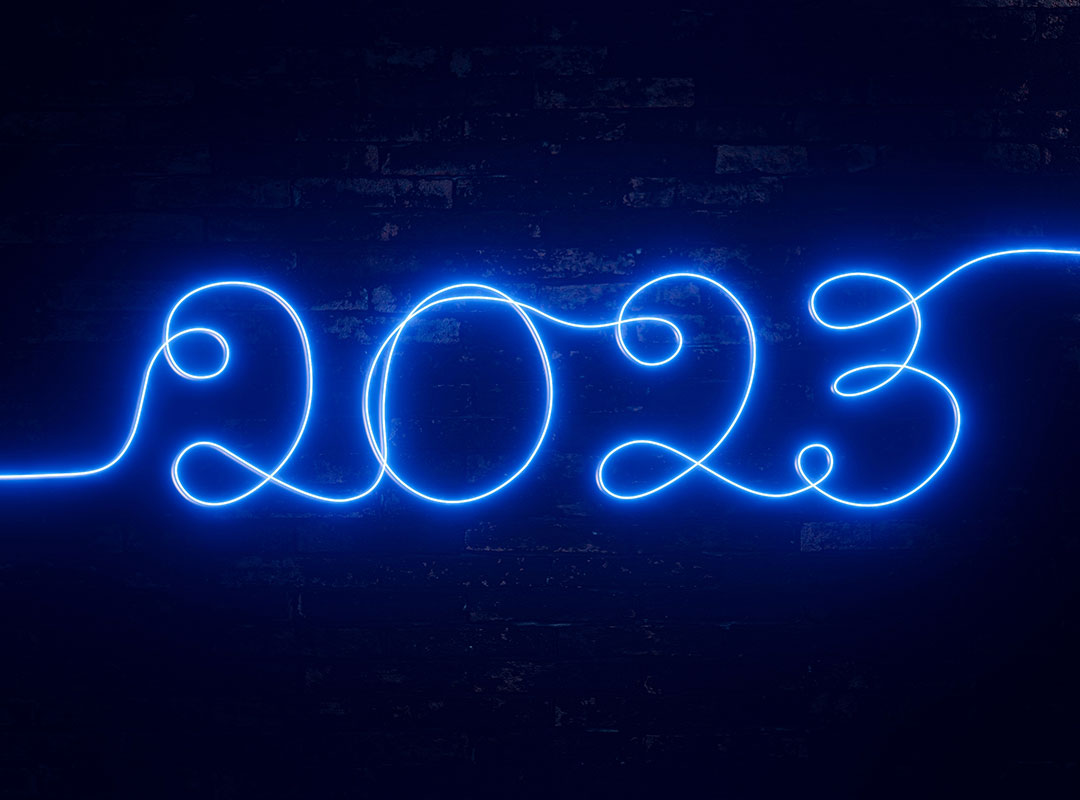 28 December
8 Food & Beverage Trends to watch in 2023
We round up some of 2022's most exciting emerging trends that we are sure will continue to help businesses thrive throughout 2023.
1. Self Service
Self Service is probably going to be the biggest trend as we move into the new year. We have already seen Amazon open its completely automated shop, and we are seeing QSRs move heavily to self-service kiosks.
McDonald's has slowly been moving towards a self-service philosophy and recently opened their first store where they claim to have no human interaction at all. They are trialling an express lane for anyone who has ordered ahead in the McDonalds app called the "Order Ahead Lane". Bypassing regular traffic your order will be rolled out—on a conveyor belt. The restaurant footprint is estimated to be 26% smaller, please franchisees with more wage savings through innovation and most importantly entice customers through the added convenience.
The good news is this technology isn't just accessible to the large chains with deep pockets anymore. Self-service kiosks are now affordable for all, and with solutions like TillTech, Self Service Kiosks are connected directly to your EPOS, making it easy to implement.
The move to self-service has accelerated after the pandemic due to the issues in the labour market.
With staff hard to find and increased competition causing wages to drastically increase, self-service kiosks are a logical choice.
They do not need recruiting, training, or management, and they don't cost thousands of pounds per year. Plug in and they are ready to start serving reliably.
Self-service kiosks can increase sales, drive down costs and leave you with more time to focus on managing your business, rather than your employees.
Read more here about Self Service Kiosks
---
2. Automation
You can automate almost everything in your restaurant these days, even the prepping of the food itself.
Ok so prepping food with robots, probably isn't on your radar. The tech is progressing (R2-D-Chew and Moley to name just a few), but still cost prohibitive
Saying that there are many other elements of your operation that you can automate.
Table Bookings
Online Orders
Table Ordering (via QR Codes)
Sending Order Directly To The Kitchen
Deliveries
Service
Loyalty Schemes
Inventory Management
The above processes can all be automated, significantly reducing staffing levels.
---
3. Delivery Robots / Drones
As we keep taking jumps towards a more automated world, one area seeing massive growth is delivery robots.
Put your products into the robot and they will take them straight to the customer's house.
However great the robots are, there are still instances where they cannot deliver to the door. For example, in apartment buildings, they can only get to the apartment door, not to the actual customer's door. They do have a limited capacity and travel too slowly to be able to deliver to extended areas (at the time of writing Starship robots Maximum speed is 6 km/h. Operating time. 1260 Wh Battery for over 12 hours of driving time).
There is still a lot of work to do, to make them a solution for all scenarios, but big steps are being made in the right direction and we look forward to seeing further innovations this year.
Leading the way in the UK is Starship. They have been up and running in Milton Keynes for over 4 years, celebrated their 1 millionth delivery in 2021 and the company had over 120 robots making regular deliveries at that time. You can find more about them and where they operate here - https://www.starship.xyz/
---
4. Reducing Menu Sizes
With the cost of ingredients skyrocketing and not looking like it's going to slow down throughout 2023, menu sizes are being reduced.
Added to this, supply chain issues mean some ingredients simply aren't available regularly to provide consistency to your menu.
Reducing your menu size and making the most out of your ingredients by having them in multiple dishes can really increase your efficiency too.
Not only are the ingredients a consideration, but also the equipment used to prepare dishes and their profit margins.
Identifying items on your menu that have small profit margins or are not made often enough to warrant the specific equipment required can be quick wins in reducing your menu.
---
5. Owning Your Data
The recognition of ownership of customer data is starting to identify with hospitality businesses across the board, especially independents.
Giving away your customer data to 3rd parties, means you have fewer insights and fewer customers to remarket to.
If you collect 100 extra customer data points per month this is 1200 per year. After 5 years this is an extra 6000 customers details you have on record that you can easily market to with app notifications, emails and other forms of marketing.
That is only aiming low and collecting 100 customers data per month. Imagine what having 6000 emails or more at your disposal could generate when you release a new offer.
Read our guide on ways to use your customer data
Start collecting, owning and utilising your data now.
---
6. Energy Management
Being energy efficient used to be something only those who actively cared about the environment implemented. For many, they still cared, but changing was not cost-efficient, or they simply didn't believe the changes would have a big impact.
However, the energy crisis is forcing businesses of all sizes and viewpoints, to look at how they can reduce energy consumption. For the first time, everyone was forced to take active control of their usage and reduce it where possible due to the cost.
This is pushing people to be more conscious of the equipment they purchase as the saving provided by newer equipment is now justifiable against running costs.
Businesses are now implementing strict policies to not waste energy.
Every cloud has a silver lining, and being more aware of our energy consumption can only be a good thing long term and fast track the education of our impacts on the environment.
Read our blog on how you can reduce energy.
---
7. Digital is still first
Digital is more important than ever. Restaurants and Takeaways are mostly found on google or one of the portals.
It is incredibly important to ensure that your online presence is as good as possible. This is the first impression your customer has of you.
These days you should be viewing your website as your new shop front and as a member of staff.
It should easily present the best version of you, allow customers to find information such as prices and allergens with ease, and then guide the customer through your booking or buying process, with the least clicks and friction you can achieve.
We still see many poorly optimized sites and buying experiences online, particularly within this sector, so ensuring this is tip-top will put you 1 or more steps ahead of your competition.
Mobile apps are leading the way in transforming your digital presence.
Read our blog on why mobile apps are important as we move into 2023.
For further reading check out our guide on how to improve online sales:
https://www.till.tech/news/articles/improve-online-sales/
---
8. Removing Skill Requirements
Wherever possible businesses are trying to remove the skills required to serve and prepare foods.
Now, this very much depends on what type of service you provide and what food you provide as to whether you can remove certain skill sets.
The main reason is that skills are rapidly leaving the industry. Often members of staff with specific skill sets are a single point of failure and are difficult to replace.
Without them, it can be difficult to operate and maintain consistency of service and production.
We already touched on automation, which has an important role to play, where we can remove skill sets, especially in the sales and booking process. This is because we can give the parameters to our systems and they will work within those without any human interaction.
It gets a bit more complex in the kitchen, especially with certain cuisines that require years of learning techniques.
But we are seeing restaurants looking at how to minimize this. This might mean changes to the menu and documenting prep processes.
There are now even appliances that can closely replicate certain skills or can be pre-programmed with what each dish is and how to cook it. All your kitchen staff has to do is put it in the oven and press the right dish.
The ultimate goal is to have processes in place, whether that's service or production, that will allow those without the skills to follow the instructions and deliver to the same level.
With the right technology in place, with the right setup, information required to serve or produce, should be accessible everywhere and not a headache to update and access.
Get the information out of your staff's heads and utilize the tech to stop your reliance on a member of your team.
---
With TillTech much of the above and more is yours out of the box in one easy to use yet extremely powerful platform.