How You Can Improve Takeaway & Delivery Sales For Your Restaurant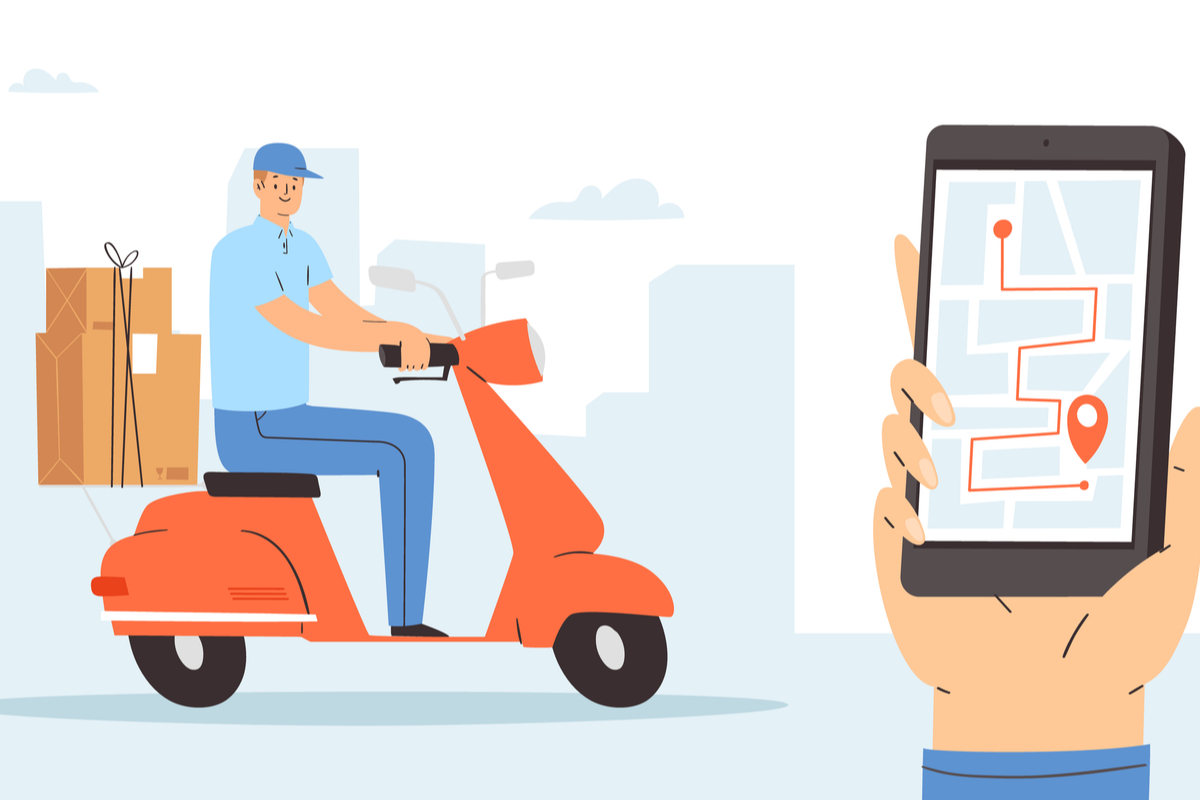 28 September
How You Can Improve Takeaway & Delivery Sales For Your Restaurant
The landscape has now firmly shifted to online sales and having an effective online ordering solution is essential, not only to increase sales, but to improve your customer experience and save you and your staff time, automating processes and reducing errors. The benefits to a complete online ordering solution impact everyone in your restaurant or takeaway.
Below we look at what you can do now to improve your online ordering.
What Can You Do Today?
Help with Being Found Online
Make sure customers can find you by Google. Google search is the most commonly used method of finding a restaurant or takeaway.
Is your business listed on google with google business?
Does Google have the correct details? (Opening Hours / Website Link / Menu Link / Book Link / Telephone Number)?
Are your service options listed correctly, if at all? Ensure that Google shows you are open for dining in, takeaway and delivery
Check your main image represents your restaurant or takeaway
If you haven't claimed your Google business, it is very easy to do.
Find out how to add or claim your business here - Google Business
It is also worth ensuring you are on Tripadvisor and setting yourself up on social media. Even if you don't actively use the social media pages to advertise, it is highly recommended to set these up and link back to your website so potential customers can find you easily.
Ensuring you have accounts setup on these platforms is the quickest action you can take to improve your online search results, find more customers and increase traffic to your website. If you have done this already, let's dive a bit deeper into the world of websites, mobile apps and online ordering.
Did you know
In 2019, 87% of restaurants were found via a google search. Ensuring you have as much visibility on google and other search engines, plus via other channels such as social media, is the first step to ensuring you can be found.
---
Why is your website so important and what happens now the customer has found you
Your website is your chance to immediately showcase your products and make potential customers want to order or book. This is going to be any customer's first impression of you, so it needs to be right. So what can you look at to improve on your current website?
Is Your Website Secure?
Commonly we see websites who do not have an up to date security certificate. When customers try to visit your website, their browser will tell them this and advise them not to proceed. This of course means that no one will trust your website and may also give them concerns about even processing payments with you instore.
Does your website have images and videos of YOUR food?
This is your chance to grab your customers' attention. If you don't have images of your products, it is a good idea to do so. But don't just use any old images. Images work wonders on making your menu more engaging. If they can see what they will be ordering, it is more likely they will order
Ensure they are high in resolution and look appealing. Avoid backgrounds of your kitchen surfaces, we want the focus to be on your delicious products and the venue. Your alternative in the short term is to use relevant high quality stock images, but make sure that they accurately reflect your products.
Short videos on the homepage of your website also add a wow factor to your website. They could be a walk around of the venue, but the video's that have the biggest impact or those of your products being cooked and served.
Is your website easy to use?
Can you easily navigate through your website? If you built it you probably can. A good test is to find someone independent who will give you honest feedback. Ask them to complete some tasks such as finding your opening hours, making a booking or ordering a delivery and get their feedback.
Remember when designing your website in the first place you are not going to be the one using it. Your customers will.
Is your website mobile responsive?
Your website will mainly be viewed on mobile devices. It is important to understand your website can look and even operate differently between different devices, browsers and operating systems. Check your website on a variety of mobile phones, tablets and laptops of varying sizes.
Also test how your site looks on different browsers such as Chrome and Firefox. If it is not working or displaying correctly on a certain device, this is one of the biggest ways websites lose traffic, and ultimately you lose customers.
Is your website informative?
Can customers easily see offers, opening times, parking availability, directions, delivery radius and other frequently asked questions? With the correct information on your website, you will answer your customers questions immediately, leaving them with no doubts to book or buy from you and how to do so.
This can drastically reduce telephone calls and emails, leaving your staff to focus on the orders in front of them and you to focus on the rest of the business.
It is important to regularly review the information on your website and ensure it is correct. Explaining that an old menu hasn't been removed, won't always appease that customer who is paying more than they were expecting to.
We like to think of your website and mobile apps as a very cost effective member of staff. It performs many of the same functions. The only thing your online ordering cannot do is cook and take the food to your customer. Well not just yet anyway!
Do you have plenty of well placed call to action buttons?
Call to action buttons or CTA's, are there to entice and move your customer onto the next stage of the buying process. They should be prominently placed and clear as to what the next action should be. Order Now! Book Now! Depending on the content they sit below. Don't put a book now button below a section where you have been talking about how to order online.
Once we have gained the customers' trust, we want to make it easy and clear as to how they can buy from us and call to action buttons enable the customer to easily find their way around your site.
Is your branding and page layout consistent?
Your pages should have a similar layout and feel. This will allow your customer to identify important areas of your site and call to action buttons much easier and more naturally if one page is similar to another. Colours, Logo placement and font should be standardised. This should be reflected in any other marketing you do.
---
Now to buy
Great, you've got a beautifully designed, easy to use website and your customer is now ready to order. Let's now take a look at your ordering process
First off, ensure you don't send customers to an external site. This is very poor for the SEO of your own website. It is very obvious to your customer they have been taken to a 3rd party site and therefore less likely to trust who they are paying.
A poor and cumbersome online ordering experience also creates more phone calls. Why have someone employed to answer the phone when customers can order online themselves? If customers are calling you more than using your website or app, you need to identify why.
Is your menu well laid out and simple to find what products you offer?
Are your offers and promotions displayed prominently?
Is it easy to add menu items to the cart?
Can products be customised easily?
Are your prices correct?
Do products have a description?
Are allergens and relevant information available?
Ensure opening and delivery times are correct
Ensure your wait times are accurate
Correctly show what delivery charges may be
Can the shopping cart be customised?
---
What else can you offer your customers online?
Utilise Pre Ordering
This not only helps with customer expectations and allows them to plan around their meal. It greatly helps you manage incoming orders for the front of the house and your kitchen. With order time slot limits you can also prevent all your customers ordering at the same time.
Use product customisations to upsell
Product customisation isn't just about letting your customers get the order they want. It is also a great opportunity for you to show other options such as going large, adding a drink or adding other extras such as sides or toppings. You should be doing this for dining in customers already, so why not do it online.
Ensure customers can pay online easily
Sending payment links is awkward and requires too much back and forth. The customer might order once as they are already through the process, but getting customers to come back can prove challenging, if it's awkward to make payment. Additionally this requires a lot of admin work and manual tracking that is ultimately costing you time, taking your focus away from your customers.
With most payment systems card details are now stored for future payments making reordering a breeze for returning customers.
Ensure you use a well known, trusted payments provider that can fit in well to the ordering process of your website. Sending customers to separate portals may cause distrust and an unwillingness to submit their card details.
Automatic Confirmations and Notifications
Ensuring their order is confirmed on screen and sending your customer an automatic confirmation email on completion is just as important as the rest of the buying process. This will reassure your customer that you have received their order and payment.
With a mobile app you can notify your customers when the order has left your kitchen and when it has arrived at their door or is ready for collection.
Can customers track their history and reorder?
We are creatures of habit and don't often like too much change. Make it easy for customers to reorder a previous order from you. When in the future they think about having your food for that evening, knowing it is only 2 clicks away from being ordered, removes any obstacles from your customer carrying out action with that thought.
It is important to keep your online ordering system within your own website and domain name and not direct them to an external domain. Sending your customers to another domain name that does not look like your website, will be obvious and again can make customers unsure of submitting their details as they know they are now not directly dealing with you.
Loyalty Points
Loyalty points are a great tool to encourage your customers to come back to you. Some customers will save their points and other customers will use them as they get them. This not only encourages customers to come back more often, because they are saving a couple of pounds, it is a great opportunity to treat themselves and buy an extra of something else, keeping your average order value up.
With an account page customers can quickly see how many points they have and this should always be displayed at the checkout.
Data Collection
Online ordering systems allow you to collect customer data and centralise it. This helps you to see trends across all of your sales channels, what your best products are, your most popular customisations, busiest times of day, average order values and so much more.
Just as importantly you can then use this information to market to these customers directly. In most cases you will have their email address allowing you to communicate instantly within a few clicks to all of your customers.
If done regularly and effectively and you have all the above systems in place then, collecting this data will pay.
---
What if you don't have a website and online ordering yet?
If you are using PDF documents or pictures of your menu online, and then telling customers to email or call to place an order, you can finally stop. As you know, what is happening here is that you are spending huge amounts of time processing orders, having to write them down or transfer them on to another system. This takes time, increases mistakes and makes it difficult for customers to order from you compared to your competition.
The cost associated with having your own online platform can be easily offset. If you are not using an online ordering platform, you are having to hire more staff to run your operation. If you do not hire staff and you have a good amount of sales this will soon start to limit your capacity to take orders and detract you from focussing on other important elements of your business.
Taking Till Tech as an example. for only £500 (less than 1 months wages for 1 part time employee) and only £99 p/month thereafter (up to 1 days wages for 1 employee), Till Tech will allow your customers to see your menu, see your products and order on your very own website and mobile app, that offers all the above criteria and so much more
This will significantly reduce telephone calls, emails and messages, that have to then be transferred to another system and passed onto your kitchen. As we said earlier your websites and mobile apps are tools. Effectively it is a cost efficient employee.
And the benefits don't have to stop just there!
Automatically send orders from online into your epos and kitchen, ensuring no missed tickets and no mistakes
Integrate with portals allowing you to update prices, opening hours and products from your EPOS and website
Easy to update your online menu and epos in the same place
Reporting is centralised, regardless of where the order or payment came from. See an overview of your business from one place
Orders are linked directly to driver management. Assign order easily
Live stock updates online and on your EPOS
This ultimately helps you to provide a more organised, reliable and consistent experience for your customers. Having the right software in place will also free up more of your precious time so you can focus on the areas of your business that require it, whilst leaving your effective online system to do most of the hard work for you.