Are you hemorrhaging your customer data without even noticing?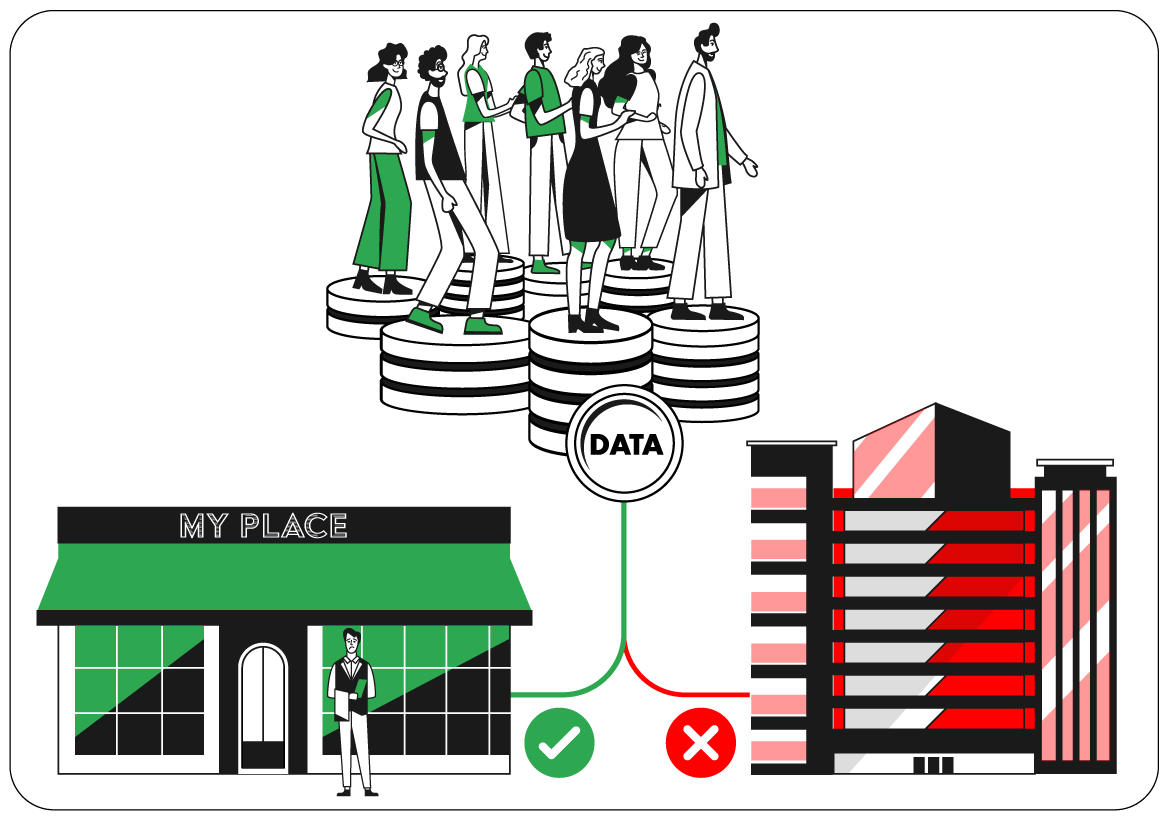 09 June
Are you hemorrhaging your customer data without even noticing?
25 years ago collecting data for nearly all fooderies was limited to a name and maybe a phone number from bookings. Any interactions had to be pushed out via limited platforms such as local papers and leaflets. With hindsight a truly painful, expensive and extremely ineffective solution to find growth and ongoing profitable success.
We then stumbled into an era we like to call the "promise of tech". In its infancy it was clear new forms of connectivity and communication were set to change everything and provide some very cool capabilities. The promise never quite matched the reality and, in many cases, proved to actually create more issues than they ever solved. It was also exceedingly costly to build any type of complex custom solution and even many of the bigger brands who tried to went under or heavily suffered whilst trying. This quite simply set back the marketplace by around 10-15 years and left many with little to no belief in new systems or solutions.
Enter 3rd party centralised platforms, these were solutions that actually worked and provide needed services for a fee or commission. They capitalised hugely on the negative experiences as many believed they were platforms doomed to fail, they of course did the exact opposite and left many hugely exposed to heavy fees and other damaging losses. Providing convenience and simplicity with a "you have nothing to lose by trying us" business model the rocket ships were fuelled and the wool was firmly pulled down.
Present day leaves us with a hugely fragmented and parasitical eco system driven by data holdings, screen time and app usage. The power has truly shifted away from the business owner into the hands of a few rather untalented entities. The fees alone already have many, if not all, owners up in arms however many still do not see or maybe understand the levels of damage occurring in other areas. As that data accumulates with those providers and not the locations ownership, (in 95% of cases these locations are not allowed access to the full data on their customers from 3rd party platforms) they are watching their most valuable asset walk out the door! Between online ordering, online bookings, ticket sales, loyalty points and a few other methods, a huge amount of data can now be gathered and subsequently used to provide far more effective campaigns at much lower cost, just like the big boys do. Looking forward to a potential exit strategy again a huge amount of value is lost in not having that data for prospective buyers married to the fact the income stream is also not internal nor influenced/controlled directly by the brand.
It all comes down to a balance, from direct experience running anything over 30% of your turnover or more through these platforms leads to either unprofitable numbers or unworthwhile returns for investment/time. Ideally at 5-15% it becomes more manageable and also starts to provide a much better ROI as the lion share will be newer customers, this is really how to make these platforms work for you and not against.
How can it be done? It is actually pretty easy, provide the same routes to purchase or book (app and website), incentivise a first purchase/booking in order to stimulate take up and ensure ongoing transition after initial discovery, use a retention mechanism (loyalty points) to ensure minimal return to original platform rates.
If you are doing it right you can easily see a consistent 20-30% uptick in returning customers initially which then folds into higher conversion of promotions and a wealth of other positive benefits.
Easy yes,

however beware of having all of your systems separate relying on multiple integrations, it is truly a recipe for much higher costs, lower accuracy and ongoing reliability problems. Getting an Epos system, fully featured website, matching mobile apps for the major platforms, online/offline payments, driver/kitchen/FOH staff management and more all working in harmony is a dauntingly large and complex task. There is a really easy, cost effective way though so if any of this identifies feel free to reach out and we will try our best to help out.