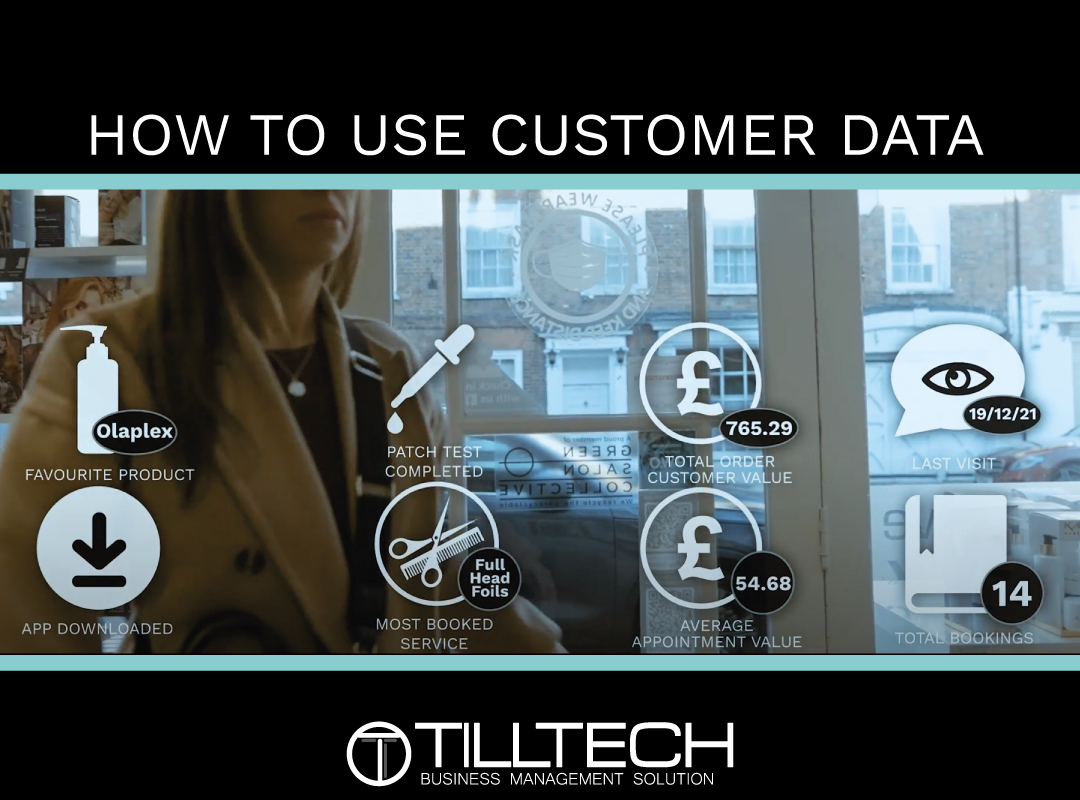 25 May
How To Use Customer Data
Customer data is vital to the ongoing success of your business. This isn't just customers email addresses and contact details so that you can market too, there is much more to your customer data than meets the eye.
Of course obtaining email addresses and contact details is important for a number of reasons. Primarily we need them to communicate with our customers about their orders.
We also want to use this data to keep communicating with our customers about our future offers, products and events. Customer who have shopped with you are ambassadors or your business, they have experienced your product and hopefully enjoyed it.
They are easier to convert to future sales than brand new customers.
If you have 500 new users per month, this is 6000 addresses over the course of just 1 year. This is a realistic target for most businesses (product and industry dependant) within a week let alone a month.
Wouldn't you love the details of 6000 people to market to when you release a new product, or have a new promotion. The reality is this is at most businesses finger tips already they are just not collecting the data.
Over the course of 5 years this is 30,000 customer details. This is the type of detail that can see your business thrive for another 5 to 10 years.
How can you obtain customer Information
Public Wi-Fi Systems: Check out Collectifi.com
Online Ordering and Booking
In Store Sales - A good EPOS should allow you to easily assign a customer to a sale
Loyalty Point Schemes
Methods of communication
There are multiple ways to communicate with your customers and they are more accessible than ever.
Blog Posts: Great for SEO as well as marketing your business
Email Marketing: Check out Collectifi.com for easy to use low cost email marketing.
App Notifications: Free and easy to use and much more personalised than SMS messaging.
SMS: SMS is still here but due to cost and lack of personalisation and risk of malicious links we are seeing SMS fade away from being used
---
Now we have explored why it's important to collect data and how to use that data to communicate with our product base, let's take a look at what data customers provide us that gives us and insight into our business and how we are performing.
The most obvious one to look at immediately is your products. Which products do your customers like and which products do they not? This can be easily found out just by looking at your top selling products.
With the Till Tech platform we can see what products have been sold across all sales channels from 1 report.
Another useful insight is how your customers are purchasing from you. If you have a website and mobile app, are your customers using it. If not why are they not, why are they choosing to call you or email you. Is it because your website is not easy to use? Does your website answer your customers' questions? Can customers get the product and service they want online. This information will help you to shape your online offerings and ensure they are as effective as they can be.
If you have a website and app again we can further look into how people what the split is of people using each one. Ideally you want to push customers on to your app as this will allow us to send out app notifications.
Offers and promotions are also key to look into to ensure they are effective and are encouraging customers to shop with you. How does each promotion fair? Do your customers prefer combo deals or do they prefer using codes? Or are your automated offers seeing more success? More importantly are your promotions correlating with an increase of sales.
This leads into loyalty schemes. Are your customers earning points? And if they are, are they using them? If not this indicates your customer are not aware of it or are unsure how to use it.
Average spend is also a great insight into your customers spending habits. Is there a promotion, event, or holiday that increases average spend. If your average spend is below what you would like what can you do to increase that. Upselling at point of sale is a great option, tempting customers to add extras to their meal.