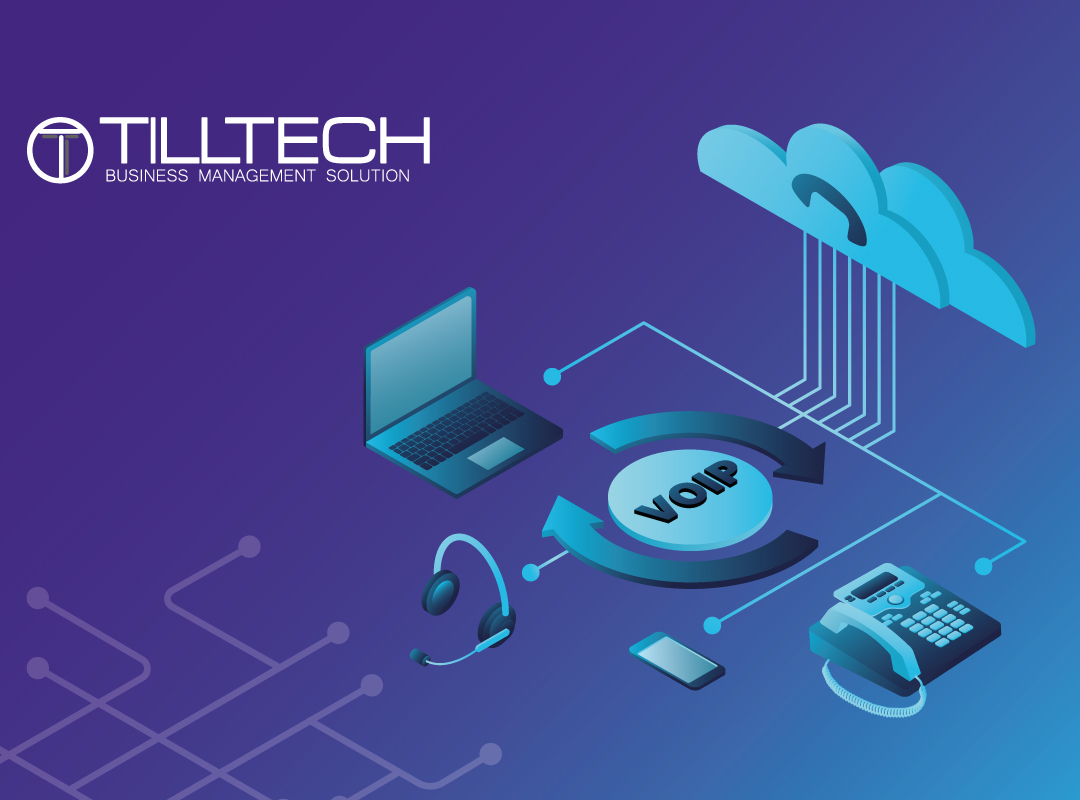 26 September
What does VOIP mean and what is it?
VOIP means Voice Over Internet Protocol. In short, calls are digitised and delivered over the internet rather than traditional phone lines. This allows you to make calls from a PC as well as VOIP phones, which are just like normal desktop phones but connected to the internet.
---
Why should you be considering VOIP Phones now
The analog phone network will be switched off in 2025. It is estimated from September 2023 you wont be able to buy an analog phone line from your provider. Very much like the digital TV switchover, this will be rolled out in stages. You will receive a letter from Openreach when they plan to make the changes in your area. 2025 will be the final switchover, but this could happen to you sooner.
You will be provided with enough notice to make any changes required and instructions on how to continue to use your landline phone number.
---
What are the benefits of VOIP?
VOIP provides solutions to any scenario, without the need for multiple telephone lines being installed and servers being installed on site, so massively reducing costs over old analog systems. Let's take a look at a few scenarios:
Take Calls Anywhere

VOIP enables you to take calls from any device with your preferred VOIP Software installed. This means it doesn't matter where you are whether at home or at work, or even out and about, you can make sure that you receive all of your calls.

Groups

You can easily setup call groups, allowing multiple people's phones to ring and accept calls. You can have a group for your directors, your support team or customer services and you can make multiple phones ring in different areas of the business, so there are no more excuses for dropped calls and you can setup your telephone system how you see best and tweak with ease.

Set Status

If you are unavailable, just set yourself or the group as so, really quickly via your VOIP management portal. You can also set up automatic call forwarding so if you are unavailable or a team is too busy to pick up a call, it will auto-forward to the next group or person.

Reporting

Want to know when a call came in? How long it lasted? How many calls a particular user or device received, dropped or missed? All of this and much more is now easily accessible just by logging into your VOIP portal. As long as you have an internet connection you can see exactly what is happening or happened with your telephone systems, in real time.

Caller ID

You can now see who is calling you when they come in across a range of devices and CRMs.

The most useful example of this is for EPOS systems. Let's take a look at Till Tech. When a call comes in, the caller is displayed on the system and you can quickly open up a new sale with that caller already assigned to the sale and if their address is saved this will appear too when you open a delivery sale.
---
Disadvantages of VOIP
The biggest disadvantage with VOIP is the reliance on the internet. However with the advances made to our internet infrastructure and the ease of access to fail-over systems, such as 4g backup this is becoming less and less of an issue.
---
Who Does Till Tech Integrate With?
Our VOIP integration is with a company called Halo Digital. Contact support@till.tech and a Halo Digital assistant will reach out and talk to you about your requirements and solutions. The integration into your EPOS is seamless.
---
Till Tech offers a powerful solution for your business needs
With our technology solutions we can reduce the stress on you and your team.