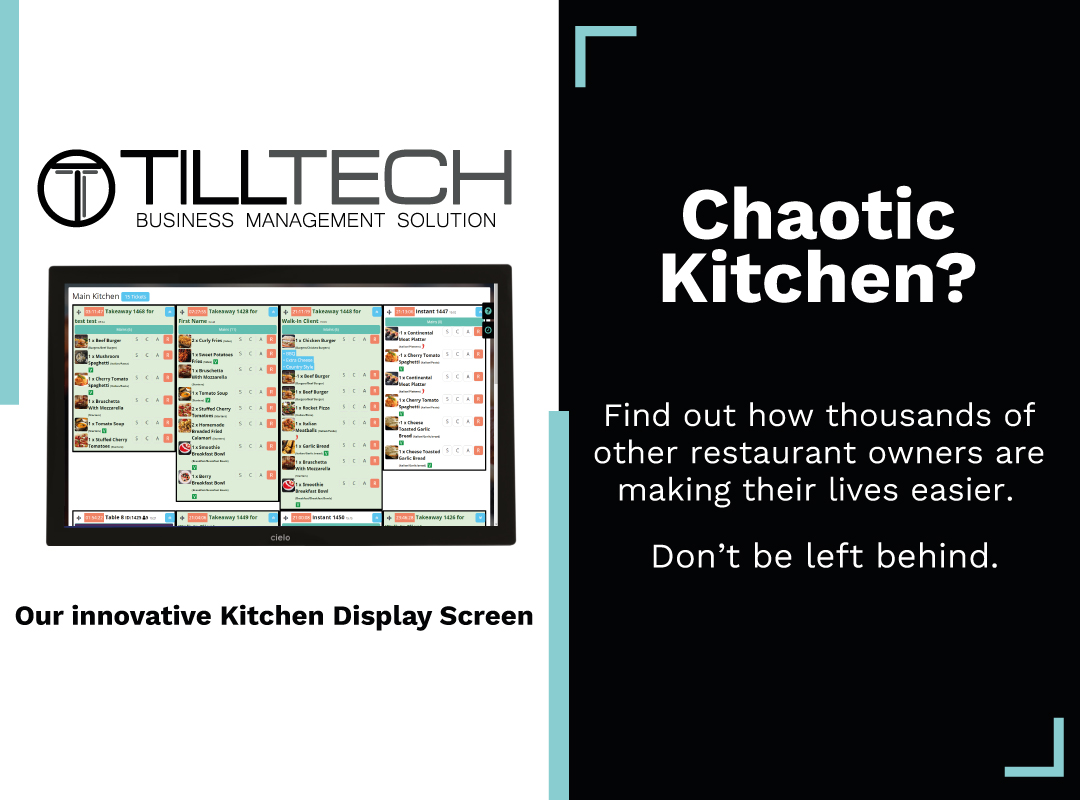 20 March
Chaotic Kitchen causing stress?
Don't be left behind and join the future by using our innovative Kitchen Display Screen.
No more pen and paper.
No more losing tickets.
No more falling behind.
No more miscommunication.
Let TillTech do all the hard work.
Our kitchen display screen will help take your kitchen & business up a whole new level.
You have total control and can massively improve efficiency, as orders go direct to kitchen screens.
Don't be left behind.