Ideas That Can Increase Average Order Value - Salons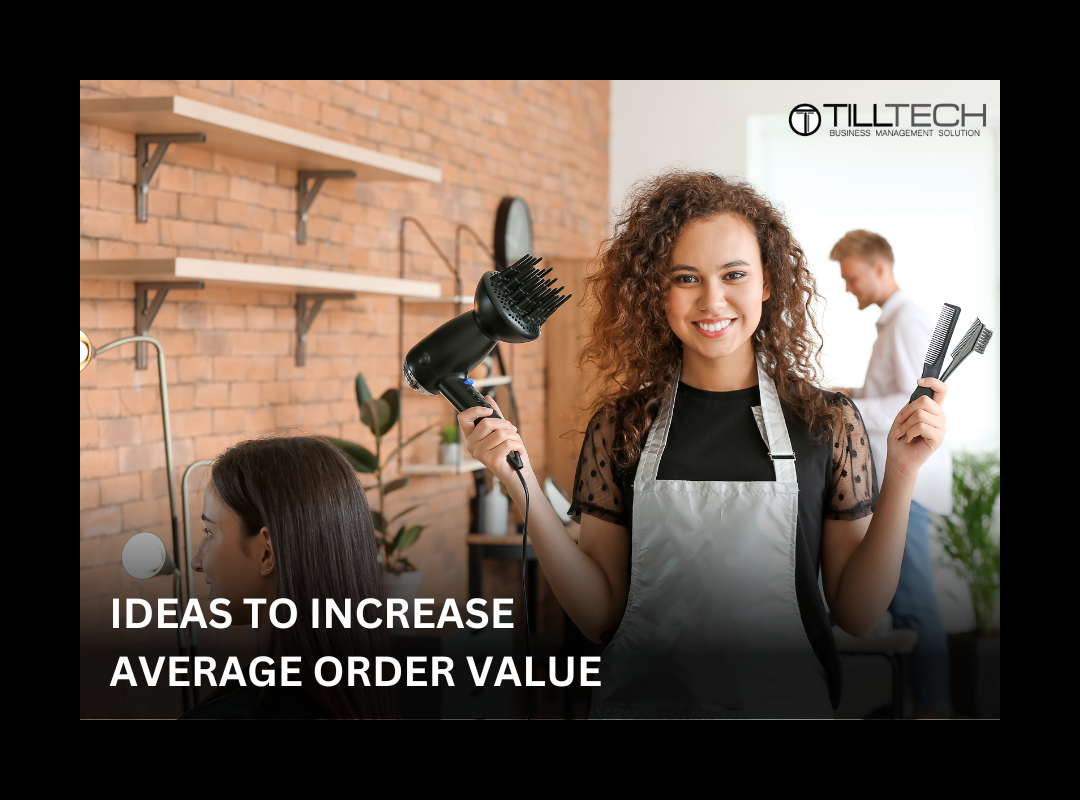 12 January
Obtaining new customers is often seen as the only way of increasing sales and revenue.
In fact, it is beneficial to maximize the opportunities from your existing customers.
It is worth investing time in marketing to these customers, after all, they have already experienced your superb service and skills. Finding ways to encourage them to visit more regularly and buy all their care products from you can have a sizeable impact on your revenue.
To show you how little extras add up, let's say you do 300 appointments a month or 71 a week.
If you can add just £5 to half of those appointments this would equal an extra £9100 per year.
1. Staff Training
Your employees are your voice.
Train employees and use them to spread the word about your promotions on EVERY booking.
Mobile App, Loyalty Scheme, Product Promotions.
Make sure your stylists are talking through with your customer the products they are using and why.
Use prompts on your EPOS to help remind staff.
Train, target, and reward staff to drive your message and promotions.
2. Subscriptions
What services can you offer as a subscription?
Small discounts with longer-term commitments can help to increase revenue and customer lifetime.
It could even be a maintenance of an existing service. Offer a service then offer a package on top that helps to maintain the original service for as long as possible. Signing up to this might give them a discount if they buy the base service again.
3. Gift Cards
Gift Cards are a great method of increasing sales values.
But to take full advantage you need to make them easy to buy.
Sell them on your website so they can be bought instantly.
4. Sell Products
A quick way to see increased returns is to sell products.
Even if you don't have space to store many products, you can still drop ship to your customers, direct from a supplier.
Promote products on your website, app, and socials.
Or you could go next level and create a white-label brand
This is more accessible than ever before and is brilliant at creating brand loyalty.
5. Packages
Package services and products together.
It doesn't just have to be gift packages and hampers.
When grouping packages together, think about your customers' goals.
Then put the products and services to get them to their goal. Tan kit, Colour Kit, Pedicure Kit.
This will make selling them more effective.
6. Upgrades & Options
You can structure services to offer upgrades. Options are the same, but more subtle.
Rather than upselling, you are seen to be personalising.
Personalisation encourages higher spending.
Promote options and upgrades rather than the service itself on social media, to encourage others to do the same.
7. Loyalty Points
It pays to reward your clients.
Loyalty points are low-cost, low-effort marketing.
Rewarding your customers with loyalty points, rewards you.
Client lifetime increases and they are more likely to upgrade their service.
Marketing to existing customers is easier than finding new ones.
8. Recommended Items on Checkout or Payment
They have their card out. Now is the time.
This applies to online and in the salon.
Product placement here can be very productive, but only if done correctly
Frequently used consumables are a safe bet to be picked up.
Multi buys just encourage the client to buy the extra as well.