October 2022 New Features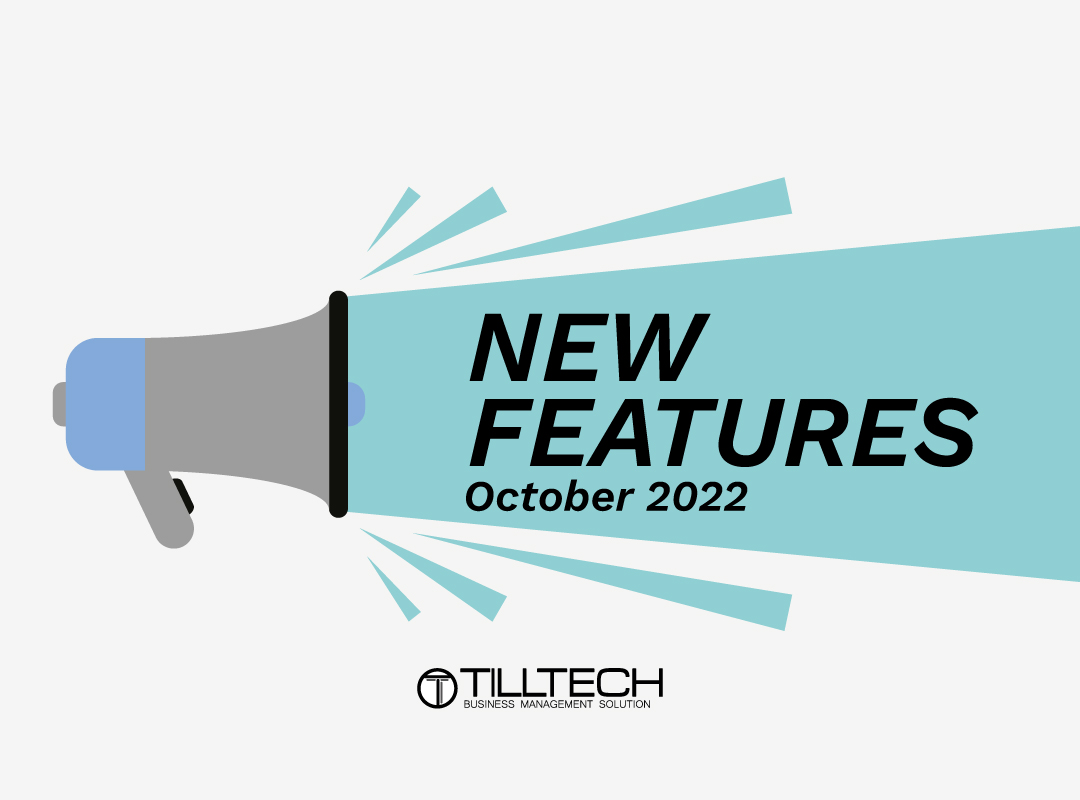 27 October
October 2022 New Features
Site Pop Up
You can now add your own pop ups for when customer first visit your site. Search for the guide Site Pop Up in the knowledgebase to learn how to enable and edit.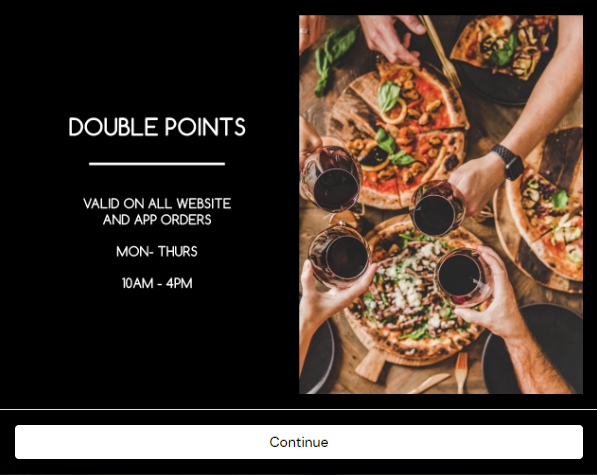 ---
Secret App Menus
When adding new product categories you now have the option to add items that will exclusively show within your mobile apps, further incentivising app downloads.
---
Site Footer Bar
We have now also released a site footer bar. This permanently stays at the bottom of the web page and is a great opportunity for instant marketing to your website visitors and a great call to action for them to visit your menu.

You can change the text and image here. See the guide Setup Site Footer Bar, for further instructions.
---
Custom EPOS Product Colours
To further make products stand out in your POS system you can now set individual background colours. To change the colour just go to your product management and you will see the option to change the colour of the product.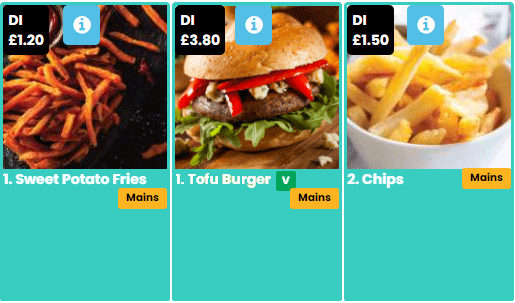 ---
Colour Coded Schedule On Bookings
Now it is easier to see what tables are staff only bookable or not bookable form the bookings schedule view.

---
Pre Order Slots
Pre order slots can now show the time range of slots to further assist customer expectations. The setting can be changed in the locations, pre order settings

---
Offers now appear in the menu of your app
Rather than a completely separate button for offers to display, they will now start to display in the menu section of your app for an improved order flow.
---