Recruiting in Hospitality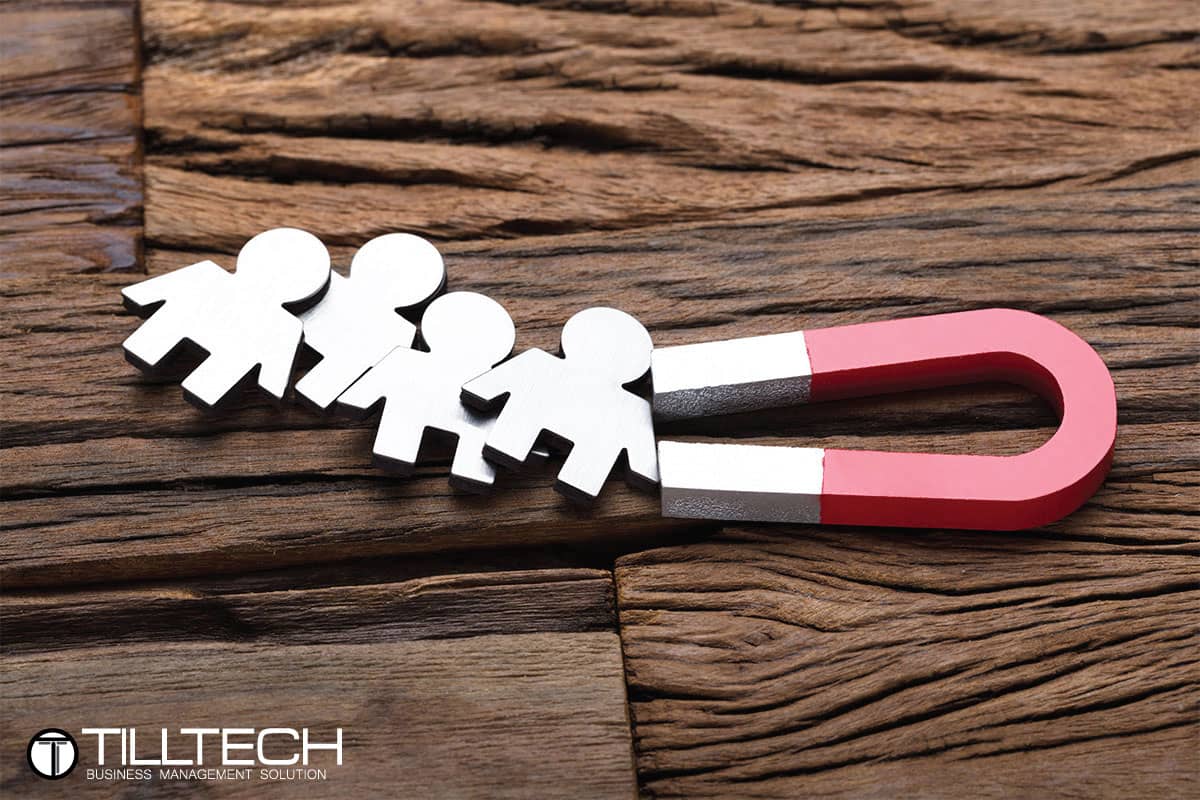 22 June
Recruiting in Hospitality
Recruitment within hospitality since the end of the pandemic has been problematic for many businesses, UK Hospitality say there is a shortfall of 188,000 workers, competition is tough. Let's take a quick look at some of the reasons why!
Furlough has allowed workers time to explore different career paths
Many restaurants and takeaways closed so hospitality workers have been forced to choose another industry
Restrictions of travel where overseas workers who returned home have not been able to return to the country
Some workers have chosen a more relaxing career path. Hospitality can be as tough as it is rewarding, it's no secret. The pandemic has given them an opportunity to re-evaluate what they want out of their work lives.
These are obvious reasons as to why there is this shortfall, but what makes it even tougher is that all hospitality businesses are heavily recruiting at exactly the same time. The workers that are looking have never had so much choice and it's easy for you to be drowned out. This doesn't just apply to hospitality, many industries are lacking staff and are looking to all types of skill sets, so now you are not only competing against fellow hospitality businesses, you're competing against almost everyone.
So to start we need to look at the job description. It is best to write a job description, this is well worth your time and will help you to attract the best available candidates.
You need to stand out and appear to be a great place to work. Don't be condescending in your advert, phrases such as "Must be ready to work hard" or "self motivated" are not relevant to your job description and say more about you than you might think. Be honest and factual, list duties and responsibilities required and the skills that will help the candidate succeed in the role.
Make your job advert readable and informative. 1 line saying "front of house paying £9.00 per hour" posted on facebook is not going to attract the candidates you want or need. However a wall of text with poor grammar is difficult to read and candidates will simply skip by and on to the next job advertised.
Ensure to not discriminate. You cannot list if you would prefer male or female workers, or ages unless there is a legal reason to do so such as in the care industry.
Do not oversell the position and lie about benefits. This will simply lead to a higher turn over. You will end up putting out the same job description when the new person you have hired has not received the benefits they were expecting.
Can you offer more than just a job? If so, how? Really think about this. Have you got a great friendly team? Do you offer full and proper training and how do you train? Do you have progression opportunities? But do not lie. As with the above point. all it will do is lead you back here again in the not so distant future.
---
Where can you post this role to attract candidates?
Industry specific job boards, there are many of these for hospitality industry a quick google will provide some good options
Indeed - It's entirely free
Post your vacant roles on your website. Ideally when the candidate clicks on the role, they will then have to fill in a short application form and be able to send their CV to you easily.
Post a blog on your website and link it back directly to your job advert on your website. You can then share this on all social media channels and make applying for your role easy. Remember your employees like your customers are local, so join local facebook groups and share your job advert there.
Local Government Job Centre - Due to the pandemic there are many workers looking to change roles or looking for ANY job. This opens up a whole new set of candidates for you and gives you access to many younger workers who are fresh into the world of work. Although they may require extra training, these workers given the opportunity are more likely to want extra training and to be more involved within the business. Plus they don't know it all and can be trained to work the way you want them to work.
Utilise your current workforce. If your staff enjoy working for you, they will be keen to recommend people to come and work for you. These recommendations tend to be reliable opportunities as current staff will not tend to recommend people who they think will not perform as to not damage their own reputation.
These are all free and take minutes to post. Get your role out to as many places as possible.
---
Now onto the recruitment process.
It is important to not just select the first person that comes along, because you are desperate for staff. This could have multiple negative effects such as bad customer service or even worse a bad apple that upsets the rest of your staff. In most cases you will end up here again looking for another person or multiple people.
Without the right interview process, it is very easy to hire someone that isn't the right fit for you. If you get this stage correct and you find the right person, you will find yourself recruiting less and have a more stable workforce. The interview process will also allow you to compare candidates easily and make a more informed decision.
When viewing and screening CV's consider transferable skills such as customer service experience. Just because they don't have the specific industry experience you desire, doesn't mean they cannot perform just as well. Attitude of the candidate is a key aspect and can often far outweigh previous relevant experience in hospitality.
An initial short telephone interview can tell you a lot about a candidate so consider adding this to your process as well. This will help you filter through candidates you deem unsuitable, saving you time from inviting them in for an interview and then finding out they are not suitable.
Create a list of questions that you will ask every candidate and record their answers. Make these relevant to the role and the skills that you require. To do this effectively you also need to know what answers you are looking for to the questions.
Understand candidates future goals and ambitions. If they are using this role as a stop gap in between jobs or off to pastures new soon, you already know you will be recruiting again in the not so distant future to replace them.
Here are some personality traits that you should be looking for.
Friendly and approachable
Someone who likes to be very busy. There are people who absolutely thrive on this.
Organised and can handle multiple events happening at the same time
Takes care of their presentation. This is demonstrated very clearly in the interview process. Remember these people will be the face of your business.
Likes working within a team
Clear Communicator
Calm and measured - especially important for dealing with those demanding customers and can make the difference between a good review and a bad review.
These personality traits can help you to create the questions you will ask in the interview. Use How, Why, When and What to start your questions.
---
Great you've hired, but with all this competition what's going to keep your staff working for you?
Be welcoming. Introduce the new member of staff to the rest of the team and give them time to bed in to the role. It is very daunting for any new recruit in any industry and the first day can set the tone on whether they stay with you long term or leave after a week.
Shadowing experienced staff is a great method of getting staff up to speed quickly and allows them to be more relaxed and know they have support behind them
Be flexible - this can mean more to a worker than the hourly rate. Of course you need to balance the needs of your business, but if the staff member feels they can come to you, they are less likely to call in sick and even though it is not ideal for you to be flexible it allows you time to plan and cover.
Provide Training and have a training plan or matrix. Document the training and show your workers what they have completed and what more they can achieve and learn within your business. This will help the employee feel they are contributing to the business and moving forwards.
Clear structures and processes help staff to know they have completed the job as required, relieving anxiety and stress.
Be supportive. Mistakes happen and if a mistake does happen, talk to the team member with respect and try to see if there is anything you can do to help the staff not repeat the same mistake in the future.
Use technology to make their life easier. This has multiple benefits. Front of house staff work especially hard and with inefficient systems they can be walking up 15km in one night. This is incredibly taxing especially on top of all the other stresses of serving the public. Technology can greatly reduce walking distance, reduce mistakes, and half your training time. It can also allow improved communication among your staff, making the role less frustrating and helping you to keep hold of your employees.

What technology Tools can you use?

EPOS / Till Systems
Tablets for table ordering
Online Live Table Booking - Let your booking system do the hard work.
Efficient Online Ordering, reduce phone calls freeing up time for your staff, reducing stress
Link your online ordering to your POS
Kitchen Screens
Driver Management

Regular Team and 1 2 1 meetings. These are especially important. Staff like top be engaged and know what is happening with the business. 1 2 1 meetings allow staff to open about in more confidence and will allow you to nip any issues in the bud before they become more serious problems. They also allow you to build a connection with your employees, meaning they are likely to be open to being flexible themselves when you really need it.
Be proactive not reactive - Plan ahead and know your staff. If you have a young 18 year old who has dreams of being an engineer, you know at some point they are likely to go to university or on an apprenticeship. This member of staff might be hugely valuable to you and you need to be prepared in advance for when that day comes.
The industry is renowned for hard work with comparatively little pay compared to other industries which is great for instilling a sense of work ethic but it doesn't take much to find a better paid job elsewhere if the member of staff is unhappy
A great point to note is that 70% of current managers started in the industry as new entrants to the industry, with no previous experience. These types roles reward attitude, personal and emotional skills over practical skills.
Till Tech offers a powerful solution for your recruiting and retention needs.
Within a couple of clicks you can post your job advert on your website and easily share this across the platforms you wish to advertise the role. Candidates are then directed to an application form which feeds into your admin panel, allowing you to view applications, make notes and track from initial application to hiring or rejecting.
With our technology solutions we can reduce the stress on your workforce, improve communication between front of house and the kitchens, plus handy features such as Rota's which can be viewed anywhere by your staff.