Tools within Till Tech that you can utilise to generate more sales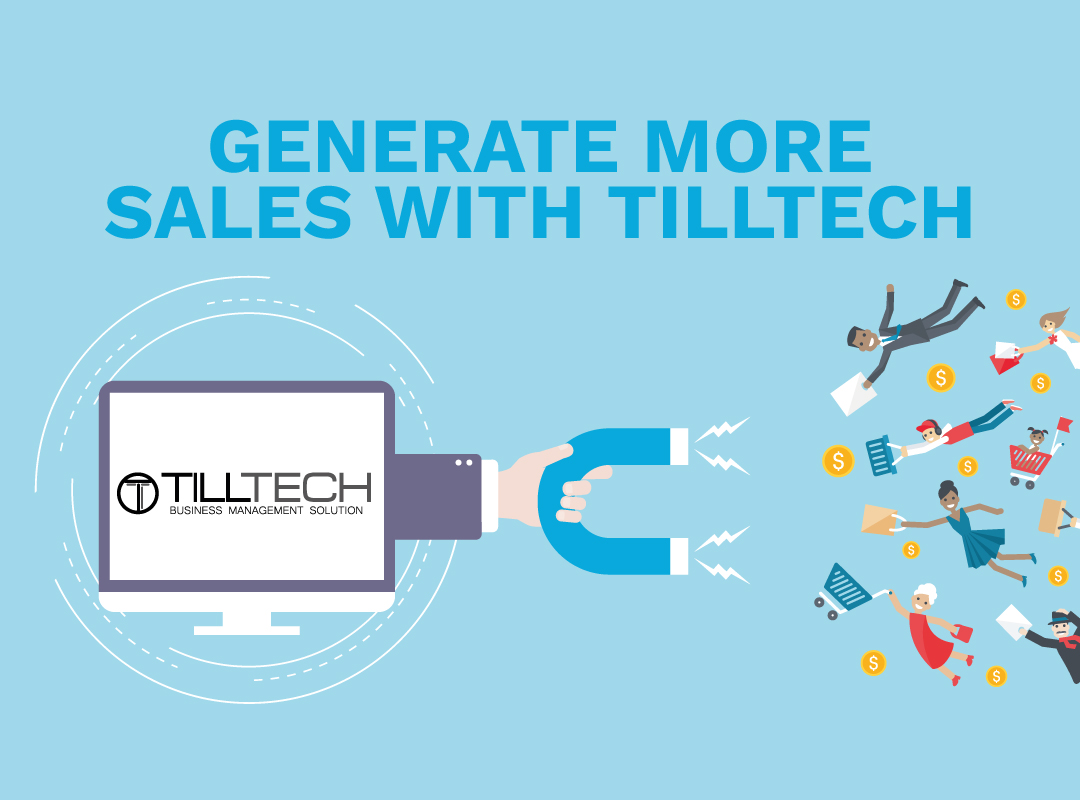 10 June
There are 2 key points for marketing and increasing sales:- Incentivisation and Awareness
Customers need to be incentivised to change their shopping habits. However, at the same time, they cannot be incentivised if they are not aware of your marketing, offers and promotions.
You also need to identify why and when you need more customers. For example, there is no point in running offers specifically for Friday and Saturday nights if you are already reaching capacity.
Incentivisation
First Time Order Discounts

When customers first make an order through the website or app give x% off their first order. Incentivising people to try your service or products is the best way to generate new business.

Returning Customer Discounts

Allow customers to receive a discount when they buy from you again. Again you can offer a % off. Rewarding existing customers for shopping with you is a great way to encourage and incentivise them to shop with you more often.

Promotions

Promotions are available within Till Tech to allow you to do various promotions, for example, 2 for £20 or Meal Deals, Or Buy One Get one Free. You can now setup custom promo codes, that can be time limited, date limited or even only valid on specific days of the week or are just limited in their number full stop. For example first 100 customer to use this code get a free product or x amount off their purchase.

Loyalty Points

Customers can earn loyalty points on every transaction. An offer that you could do could be double or even triple loyalty points at weekends.
Awareness
App Notifications

Free and really easy to send. A great way of communicating offers to your customers at the press of a couple of buttons. Remember app notifications are short and to the point.

Collectifi Email Marketing

This is an email marketing system that is collecting data from online orders, walk in and dine in customers via public wifi. You can quickly and easily send out emails to your entire customer base.

Blogs

Writing blogs for your website is easier than doing a Facebook post with Till Tech. Blogs are fantastic for SEO. Share these to the social media channels and convert traffic from Facebook to your website. When on your website we have a much higher chance of converting the customers.

App Notifications

Ease Of Use

Make sure customer know how easy it is to order and how to do so. Let them know about features such as pre ordering, your mobile app, your website, and provide links again in QR code that allow them to access them quickly and easily.
Make offers clear and easy to use
Complicated or restrictive offers put customers off. Don't make the offer confusing and limiting, make it easily accessible. QR codes are a great way to direct customer to your app, website or specific offer.
It's important to remember that you need to be consistent with your marketing and tell customers about these deals and offers by social media, email, app notification and on your website and apps. People cannot take up offers if they do not know about them.
You ideally should have a marketing plan in place that you stick to and analyse it's results.
Your customers will dictate whether your great deal is actually a great deal, by whether they take you up on the offers or not. Stick to your plan and ensure you carry out all actions regularly. Doing posts 2 or 3 months apart or never switching your offers around, is not going to help your marketing. You have to put all marketing tasks into your weekly schedule and ensure you carry them out.
Marketing is a constant and ongoing process and you may need to tweak offers and get feedback from customers as to why they love and use certain offers and why others are not used at all.
---