December 2022 Content Calendar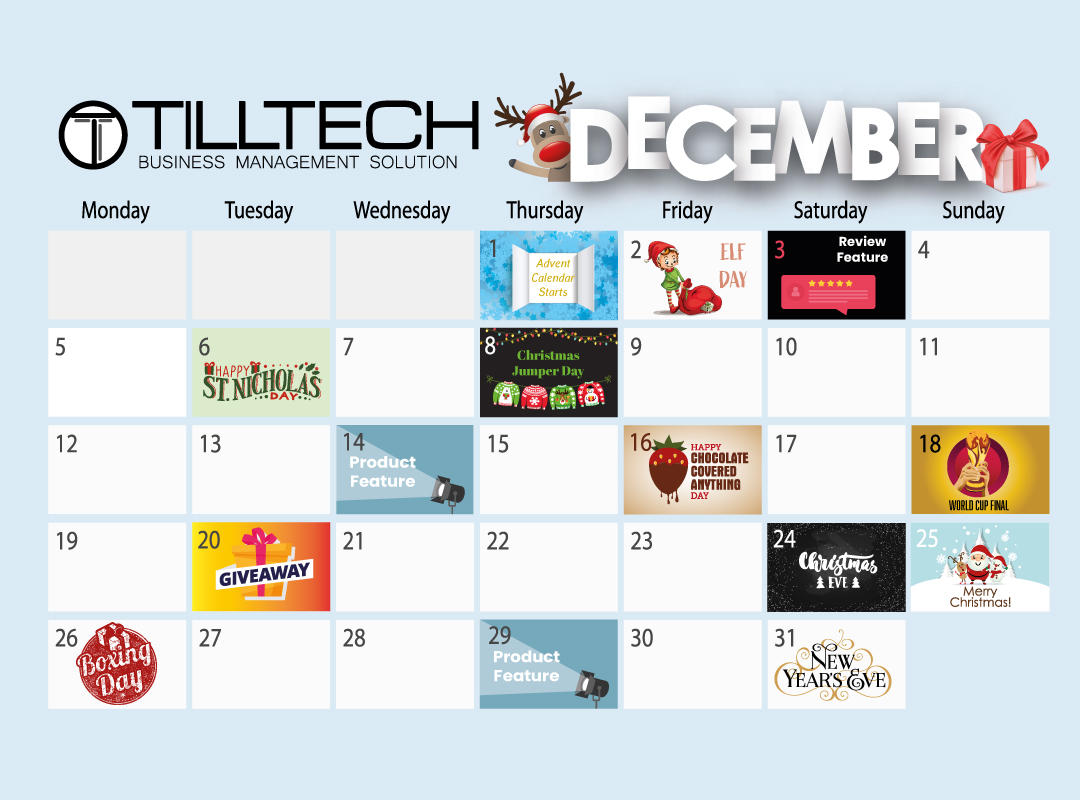 28 November
December 2022 Content Calendar
There is always lots to celebrate in December, now is the perfect time to remind your customers they can celebrate with you.
Keeping content fresh and relevant is no easy feat - so we have created a calendar to help with inspiration on what you can be posting about throughout each month!
From Christmas Jumper day to the football world cup final there are lots of opportunities to build your connection with your customers - increasing your bond and loyalty.
Whether your blogs/posts are informative or driving to discounts there are numerous ways to generate interaction that wouldn't have existed before.
---
WHERE SHOULD I USE THIS CONTENT?
Blogs First you will need to start by tailoring these ideas to relate the holiday to your business/products/services, you can then add these to your blog and share across social media (if the content shared to social media has an air of mystery it will improve engagement and click-through rates to your website which in turn will help with SEO and your google ranking)
EMAILS AND PUSH NOTIFICATIONS You can take this a step further and reach out to your customer database via email/push notifiactions to remind people you exist driving brand awareness and customer lifetime value with your fresh offers and info (dont resend the same message).
SMS You could even send an SMS though this isnt recommended to be done often, people can find this invasive
SEO Fresh content on your blogs will help your google ranking too - especially if any post go viral. Try to rememebr to squeeze in as many key search terms that you can, while remaining relevant
PROMOTIONS Link the national days or informative features to promotions or rewards to convert sales

---

With TillTech all of the above and more is yours out of the box in one easy to use yet extremely powerful platform.

Come and have a chat if you want to get into more detail, we love talking about this stuff! Click here to start the conversation