Single Use Plastics To Be Banned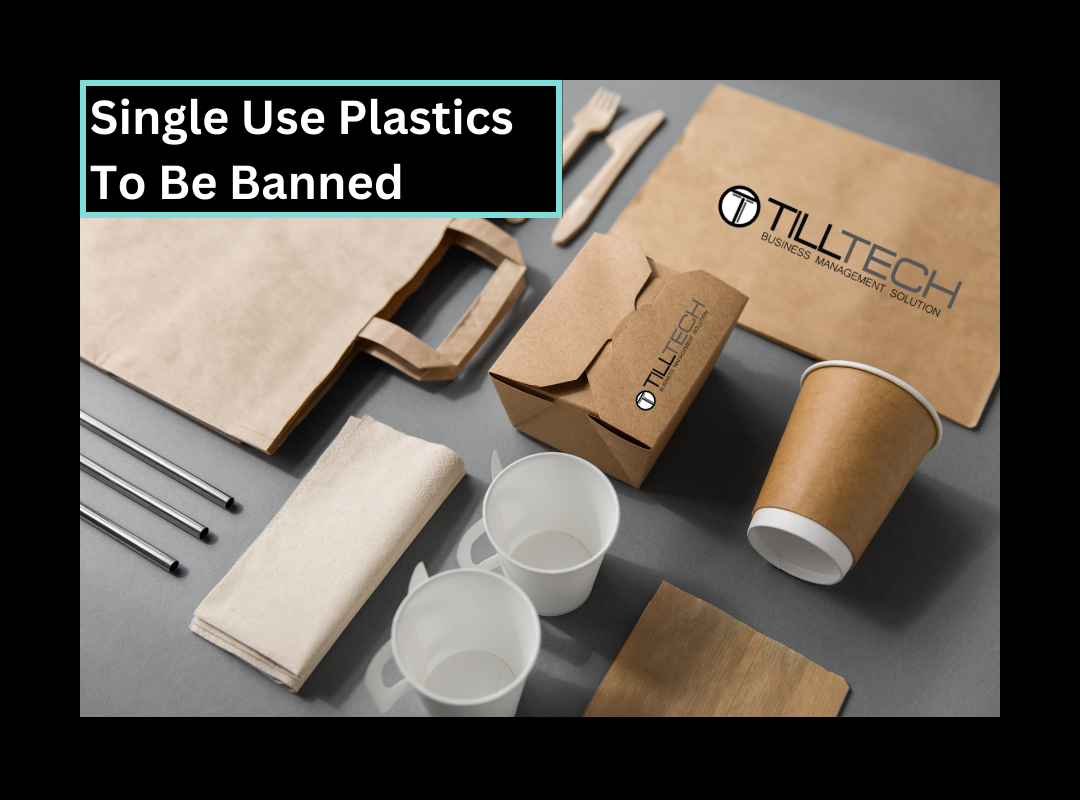 12 January
Next on the government's list to ban single-use plastics is Restaurants and Takeaways. It follows similar moves by Scotland and Wales in 2022. Scotland banned the use of takeaway packaging completely in August 2022, and Wales' ban is due to come into effect in the autumn of 2023.
The first round of bans came in the form of plastic straws, cotton buds, and stirrers in 2020. The government has not yet set a date for when the bans will come into effect in England. With Wales taking around 8 - 10 months from announcement to implementation, it is reasonable to expect early 2024.
Items being banned:
Cutlery (forks, knives, spoons, chopsticks, and other similar utensils)
Plates
Stirrers
Food containers made of expanded polystyrene
Cups and lids made of expanded polystyrene
The environmental impact of single-use plastics are well known, but how does this change affect restaurants? In times when costs are rising substantially, not only might the switch impact already tight margins, there is the time and challenges of finding reliable, quality, cost-effective suppliers to consider.
And this is the challenge. Finding sustainable packaging that works for your specific needs. It was relatively easy with plastic. Now you will have a variety of materials to consider, all with their own pros and cons. During this process, it will be wise to have a plan B supplier until you are confident. Impact on the customer must be avoided and minimised.
Choosing your material isn't straight forward. Just because it is not banned does not mean there's not a impact on the environment.
Types of Materials To Consider
Paper
Pros
Lightweight
Recyclable
Can be composted, does not end up in landfill
Cons
Deforestation required to supply
Paper can have additives such as certain inks which means it cannot be recycled. Check with your supplier.
Bamboo
Pros
Versatile for many product types
Biodegradable and compostable
Can be grown quickly
Cons
The growth in popularity is incentivising negative agricultural practices.
Concerns about chemicals used in manufacturing.
Cost
Cardboard
Pros
Versatile
Can be used for many different types of produce
Lightweight
Plenty of supply
Low cost
Cons
Deforestation required to supply
Rice Husk
Pros
By product of milling rice. Excess material is being used
Can be used as a container for a range of products
Durable
Cons
Sugarcane bagasse
Pros
Oil and grease resistant
Microwavable and freezer friendly
Can decompose in 4 weeks
Cons
Heat Resistance. When exposed to heat above 95 degrees celcius the packaging may weaken.
---
When implementing new packaging you can run surveys for feedback. These can easily be sent through email and app notifications and ensure that you identify and respond to negative feedback quickly.
With the inevitable on the horizon, it is important to plan early. Leaving this to the last minute may have a significant impact on your business and cost more as everyone rushes for the same suppliers at the last minute. Establishing your supply chains now allows you to research and trial new packaging in small batches.
It will ensure that come the time to switch over, you will have plenty of options, experience, and contacts to adapt as the situation progresses and suppliers become stretched. There is no shortage of companies offering sustainable packaging, but there are still delays across all supply chains.
Be careful of enthusiastic marketing. Just because the label says sustainable or recyclable, this might not apply to the whole of the packaging so ensure you have transparency from your supplier.
Generally, the ban has been welcomed by customers and the materials used can often enable food to travel better. However, to be fully sustainable it still requires the customer to dispose of the packaging correctly. Customers in general support the push for eco-friendly practices. It might become a necessity, but using sustainable packaging is also a great marketing opportunity.
There are also opportunities, mainly for cafes and coffee shops. Sell your own mugs, flasks, and containers with your branding. Offer your customer a benefit should they bring in their own flasks. Loyal customer bases will be happy to support your business with your own branded items.