5 Ways To Run Your Restaurant More Efficiently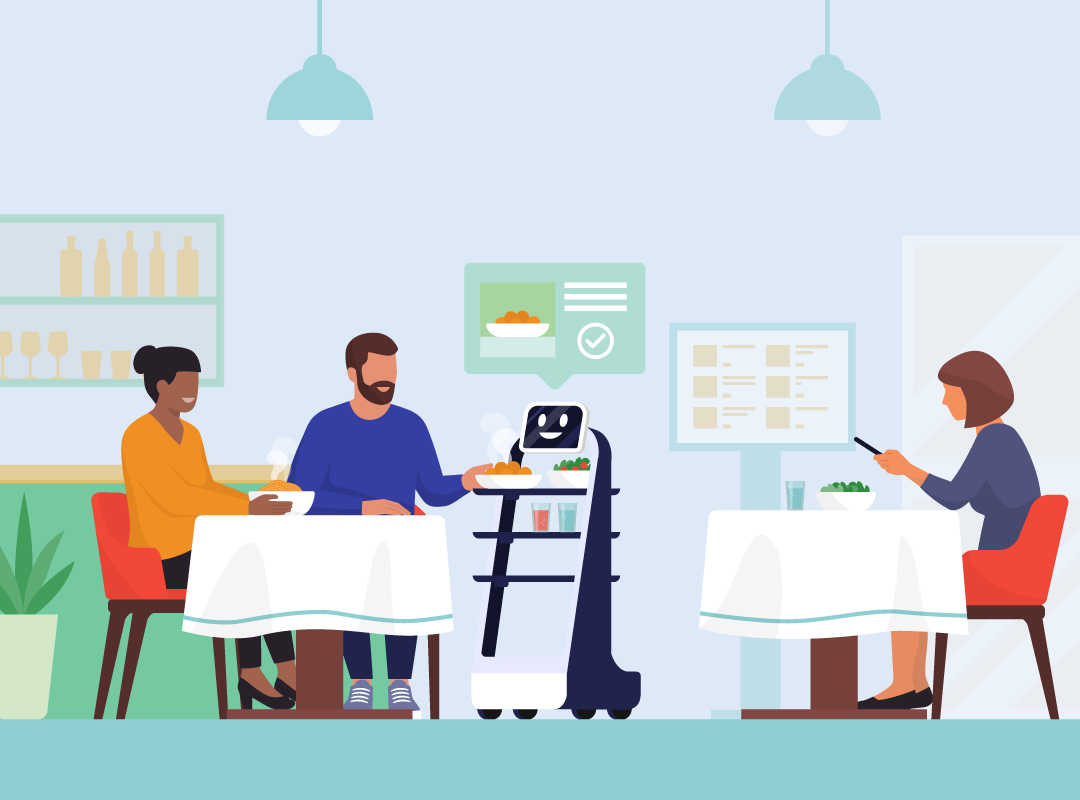 29 Sept
5 Ways To Run Your Restaurant More Efficiently
Pandemic? Check. Rising costs? Check. Staffing challenges? Check. Insanely competitive market? Check.
Operating a successful restaurant is more challenging than ever, which is saying something in such a notoriously competitive industry. It's crucial to adapt and explore new ways to run your restaurant more efficiently. The good news is that a wealth of strategies, technology and resources are available to help you find a path to success.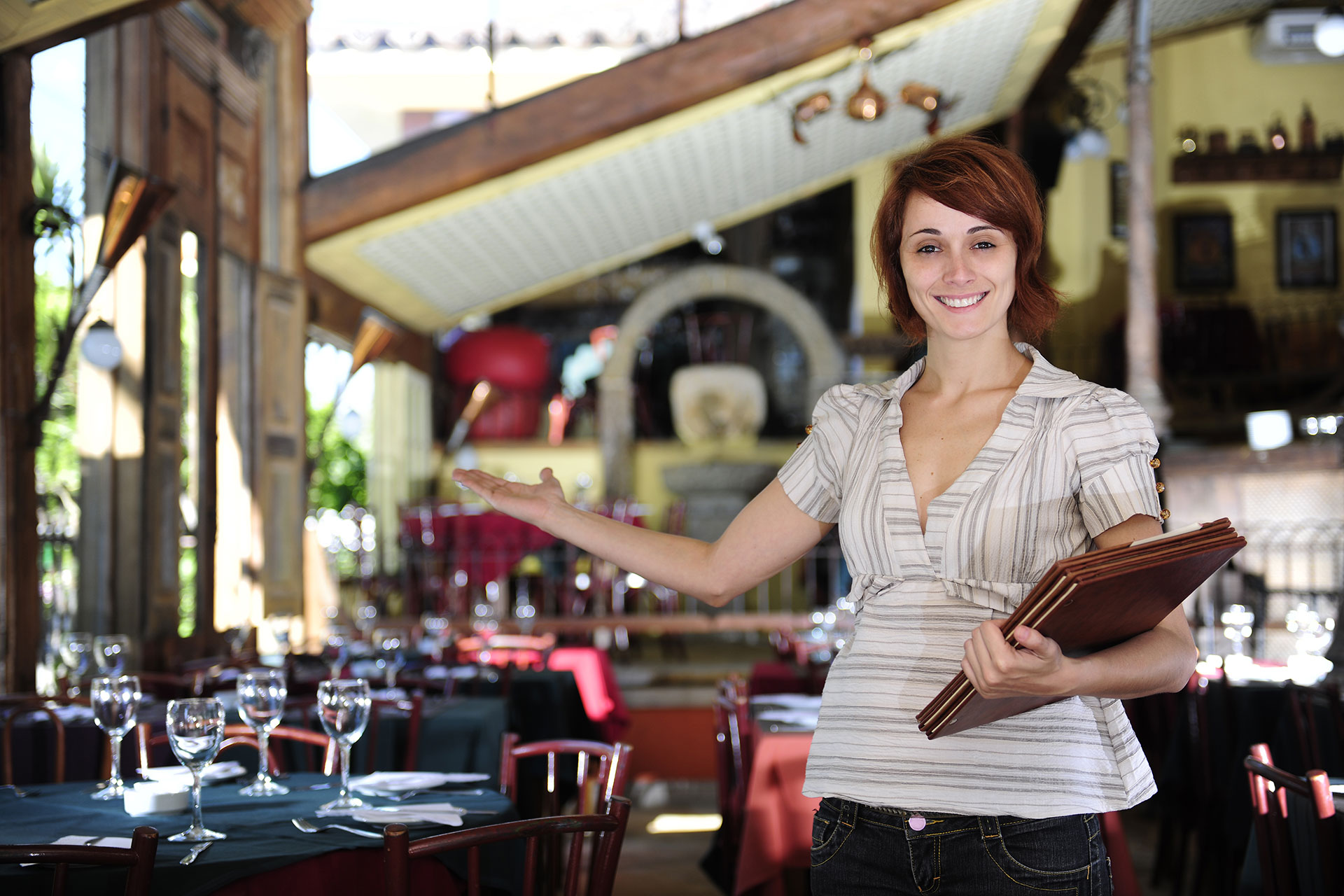 You want happy, profitable customers that can help your business grow, but there are so many moving parts to bring together in a successful restaurant that it is no surprise that over 1400 UK restaurants closed their doors in the last year.
To avoid becoming another statistic, read on to find out how to streamline your business and run your restaurant more efficiently, bringing happy faces to your tables and across your team.
---
1. Prioritise employee happiness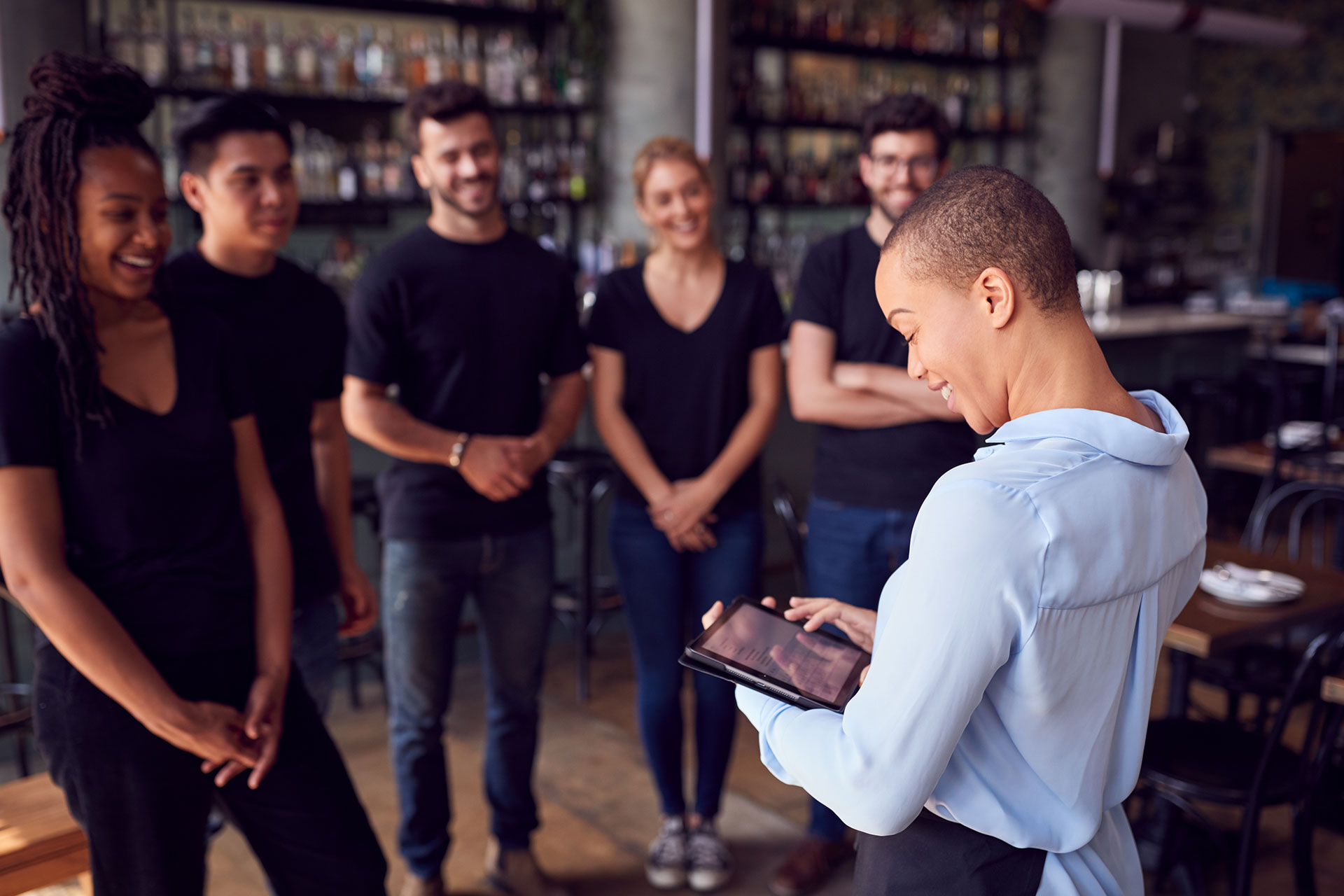 With the possible exception of the new 'Karen Restaurant' franchise, you won't find many cheery customers in an unhappy restaurant. Happy workers are more productive and create customers who spend greater amounts and return more often.
Staff who enjoy coming to work and feel valued will save you time and money on training and recruitment while providing a higher level of service for customers. So, how can we create this happiness-to-profit chain reaction?
From your cooks, chefs and prep staff to your front-of-house team and everything in between, communication is key to your restaurant's success.
Building trust between your teams
With the right training and communication systems in place, staff in different teams can gain an understanding of what their colleagues do and why they face certain problems during service.
We've all been in a restaurant where staff shift blame rather than take ownership of issues. Or, even worse, bicker among themselves in or out of sight.
Creating clear feedback and communication channels allows your teams to develop trust and understanding when it comes to decision-making. When communication is clear, big problems become small ones.
Scheduling
An efficient and transparent scheduling system allows your staff to know who's working and if there is any important information to pass on to the next shift. It reduces stressful mix-ups and helps your team plan their lives outside work.
Pen and paper or any manual system admin system are outdated and inefficient in a modern, fast-paced restaurant of any size. Staff management software can act as your own cost-effective human resources department.
Payroll Bring clarity to your staff's hours, bonuses and benefits.
Performance See who shows up to work (and who really shows up).
Training Find out who needs what and when they can do it.
Staff Budget Automatically tie your payroll and scheduling into your budget.
Goal Setting Motivate your staff with individual training and bonus targets.
A communication breakdown, especially when it comes to scheduling, means customers are left waiting, questioning if they should return.
Recognition and promotion from within
Your customer's dining experience is a product of you, your staff and the systems you have in place. We all like a little pat on the back from time to time.
Recognise and praise your top sellers and those who go above and beyond. Give them the chance to progress from within, watch their engagement rise and your operations start to hum.
With staff shortages said to be the most pressing post-covid issue facing restaurants, look after and retain your staff by helping them do their jobs and incentivising excellence.
---
2. Branded website and app
In the modern restaurant industry, your website and app are a crucial first impression for new customers. They can also become a valued virtual team member when used to their full potential.
Just as they do in person, customers respond better to personalised service and consistency online. So, it's vital that your branding and the features you offer reflect your restaurant's values.
Online table booking 24/7
Keep your staff focused on the task at hand by cutting out phone calls and messages from various platforms. A simple online booking system allows your customers to see the availability and can automatically assign the best table.
You can connect this all to your EPOS, so they automatically appear and your staff need only click to confirm their arrival and direct them to their table seamlessly.
Online ordering
With the online food delivery market in the UK worth an estimated £13.3bn in 2022, this is a must-have built-in feature for your website and app. Again, you can connect this to your EPOS system, so menus are updated automatically, meaning your staff have less admin and more time to do their job.
Customers can customise their order and pay in a few clicks, which is sent automatically to your EPOS, kitchen and kitchen screens
Ensure your ordering process is consistent from all channels, providing a seamless experience for your customers and efficient use of your staff's time.
Loyalty points and gift vouchers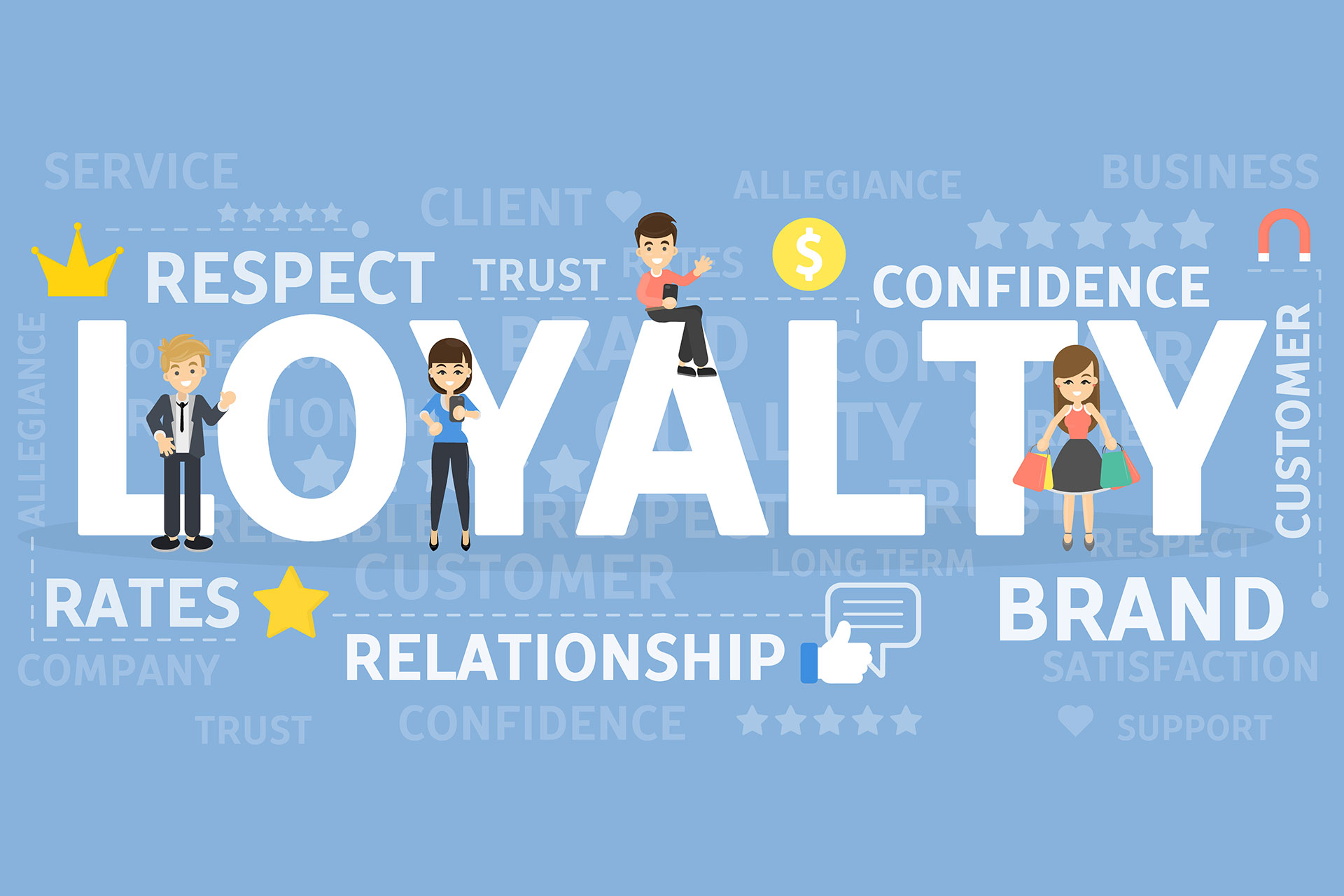 Customer loyalty programs are more popular than ever. You can create your own custom loyalty program tailored to your customer base and brand.
Points-based rewards Set up an easy-to-manage system for points earned per pound spent. Encourage customers to spend while strengthening your relationship with them.
Item-based rewards The digital version of the classic punchcard loyalty program. 'Try all of our burgers and earn a free round of shakes.' Shakes, bakes, burgers or fries, reward your customers with what they love and keep them coming back.
Subscription rewards Incentivise your regulars to become club members with fun prizes and unique experiences. Watch them take pride in hitting milestones or accessing exclusive member benefits.
Promotional rewards Birthday surprises and other limited special offers are a great way to bring customers back and boost profits during slow periods or even to clear idle stock.
Online rewards With such a booming online ordering industry, you can stand out from the crowd by rewarding your online customers. Give them a reason to use your app with special promotions and vouchers for use online or in-store.
Order reviews
It's tempting to bury your head in the sand instead of dealing with customer feedback, but being open to and responding to issues that arise separates the wheat from the chaff in customer service.
Enabling order reviews allows you to build stronger relationships with your customers while receiving valuable direct feedback.
With the correct integration, you can manage orders, stock and delivery with in-depth reporting on one system to spot potential problems ahead of time. By avoiding waste (and missed sales opportunities), you can play your part in reducing the UK's eye-watering industry figures.
---
3. Integrations
You can't do it all alone. In such a competitive industry, partnering with the biggest brands and using the best software is a necessity for a successful restaurant.
Growing pains are not inevitable if you make your restaurant run more efficiently across your operations. To succeed, you need a scalable system in place.
You should have complete, easy-to-use central management of staff, marketing, table bookings, online ordering and marketing. If your online system is fit-for-purpose, you can easily roll it out across multiple branches.
Payment options
Contactless payments, QR codes, credit, debit, PayPal, et al. There seems to be no end to the options available to consumers today. With the hard work done, this should be the easy part.
Even if they are going Dutch, you can process it quickly at the table to speed up table turnover and round off a pleasant experience for your customers. Paying at the table is straightforward, with a fully integrated payment gateway.
Handheld ordering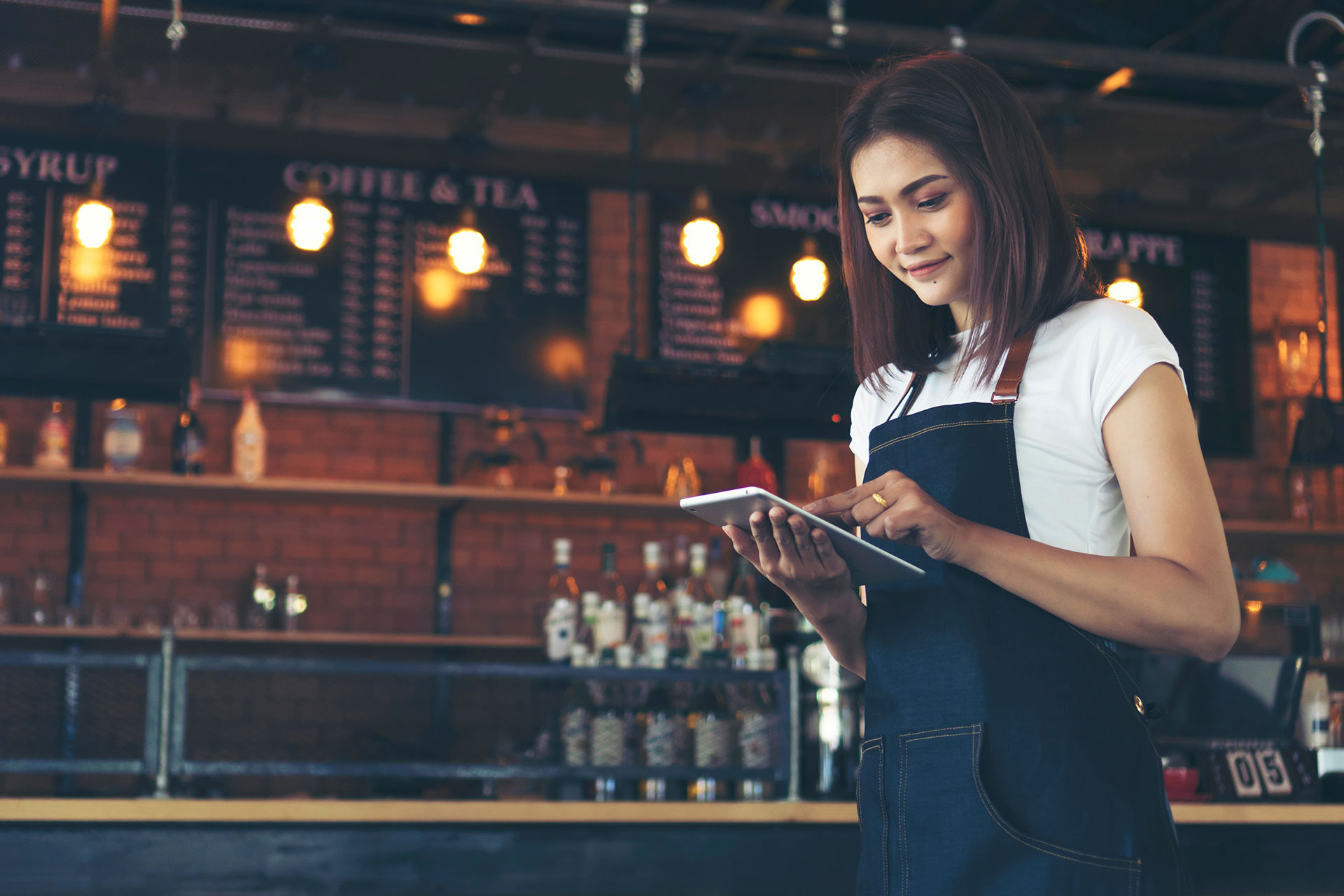 Handheld systems are a great way to reduce human errors and increase efficiency with ordering. They are a timesaver for your servers for data entry and allow the kitchen to process orders quickly.
Automating special offers will let the server know when customer orders are eligible, avoiding any potential drama over missed specials and leaving only grateful, satisfied customers.
Online channels
3rd party delivery apps should be integrated into your online system, as should social media platforms and other marketing tools. Cast the net wide and reap the rewards without getting swamped with messages and orders from multiple channels.
Track engagement and see where the orders are coming from and where there is room to improve. As with anything, the more you put into making it work, the more benefits you will receive and this doesn't mean pumping money in.
Aim for efficiency by integrating all the tools at your disposal and find what works best for your business.
---
4. Flexible management
Listening to your staff and customers can shine a light on growth opportunities, but that's just the tip of the iceberg regarding the feedback you can use to guide your restaurant towards optimal operating practices.
There is a wealth of data available at your fingertips, but as an American computer programmer and science fiction writer, Daniel Keys Moran put it,
"You can have data without information, but you cannot have information without data."
Learn from your reports
Review how profitable individual products are;
what's trending and what's tanking?
Which staff are upselling and shining regularly?
Check performance during peak times to optimise your staff scheduling and floor plan.
Effective data management and reporting software will flag issues in real-time, allowing you to respond quickly.
Get the information you need
Track wastage costs, stock levels, staff hours, drivers and kitchen wait times; by controlling and using your data, you can run your restaurant your way, powered by detailed insights into its performance.
You also have a treasure trove of data on your customer's preferences and buying habits. You are missing out on potential revenue if you are not on top of this.
Empower your staff
Let your staff access the information they need to deliver excellent customer service confidently. Give them product prices, stock, allergens, recipes and calories, all at their fingertips.
Remove the sources of their frustration and keep them in the loop when things change, then watch as engagement and accountability spread throughout your team.
A personalised customer experience benefits everyone and has never been easier to deliver with the technology available today.
---
5. Reduce Waste
As we've touched upon previously, waste is an industry epidemic and one you want to play as small a part in as possible. In today's climate, you have to watch the pennies more than ever. Those pennies add up with almost one million meals thrown out from UK restaurants yearly.
The more encouraging news is that those who make a concerted effort to reduce waste enjoy significant financial returns. According to Champions 12.3, for every dollar restaurants invested in reducing food waste, they saved $14 in return.
Identify the problem areas Finding where your restaurant is wasting food is an obvious first step in reduction. Figure out the size and nature of your problem. Record your waste, so you have the data you need to see how the new methods are helping over time.
Stop over-ordering If your weekly orders are always the same, there is a better way to help your restaurant's efficiency and bottom line. Are smaller, more frequent deliveries of perishables a possibility?
Use data, training and common sense Your long-term sales figures should guide your pre-preparation of certain foods. If a dish nears its expiration date, apps like Too Good to Go can help you recoup costs.
Manage your inventory Are your staff well-versed in best practices for storing food? Your management system should offer real-time updates on stock levels and expiration dates, plus provide a record of which foods are going to waste most often.
Check your ordering process Are your staff taking orders in a manner where the wrong meals or meal preferences going out are the rarest of exceptions? Are they repeating orders and checking allergen requirements and can your kitchen accurately handle meal preferences at busy times?
Optimise your menu If your customers continually leave food on their plates, you can reduce portions or offer smaller alternative sizes. You could also simplify certain dishes, use cross-utilisation or repurpose stock approaching its shelf life into specials and soups of the day.
---
Conclusion
It is impossible to run a restaurant efficiently and deliver excellent customer service without the right technology. Modern restaurant management systems are an all-in-one solution; intuitive to use and incorporate your app, website and EPOS.
Restaurant management system checklist
Detailed reporting Custom reports and analysis in real-time so you can act fast to keep your customers happy.
24/7 set-up and support Choose a system with UK-based support to receive ongoing advice and training to get the most out of your tech assets.
Online ordering and booking No more app fatigue for you and your staff. Enjoy centralised management of every aspect of your online business.
Full marketing suite Tailor your campaigns and online identity with consistent messaging across email, SMS and in-app from one platform.
HR & operations management No matter how big or small your business, you should have access to the best management tools, keep your staff happy, motivated and focused on customer service.
---
Till Tech offers a powerful solution for your business needs
Find out more by calling our expert team on 0871 22 11 300
BOOK A FREE DEMO